Contactor:Mr. ALLEN FU
MOB:86-13586010636
Wechat:allen6081019
Whatsapp:+86 13586010636
Skype:allendadiao
QQ:6081019
Email:6081019@qq.com
Add:NO666,xinzhai industry,
beicheng street,huangyan area,taizhou city,Zhejiang province,China .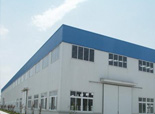 LIPENG MACHINERY MOULD CO.,LTD is located in "China mold town - Huangyan, Zhejiang, land, sea and air transportation is convenient.
The factory has 20 years of mold development, experience in the design, mold design and manufacture of professional manufacturers. The use of advanced CAD / CAM / CAE software system is strong, production equipment, including Computer three-dimensional measuring instrument, small, medium and large machining centers, high-speed carved, CNC lathes, CNC wire cutting, EDM and all kinds of general-purpose equipment, greatly shortening the duration of mold manufacturing, mold...